As Digital Account Executive at Foote Cone & Belding, I initially assisted the Account Manager organize and coordinate deliverables for campaigns. Eventually, I single-handedly executed a traditional and digital media campaign for one of the agency's big clients, Arihant Foundations. Acted as primary liaison cross-departmentally for creative delivery, campaign optimization, sales pitches to the client and clear communication of expectations and timelines to allow for smooth workflow and achieved Campaign KPIs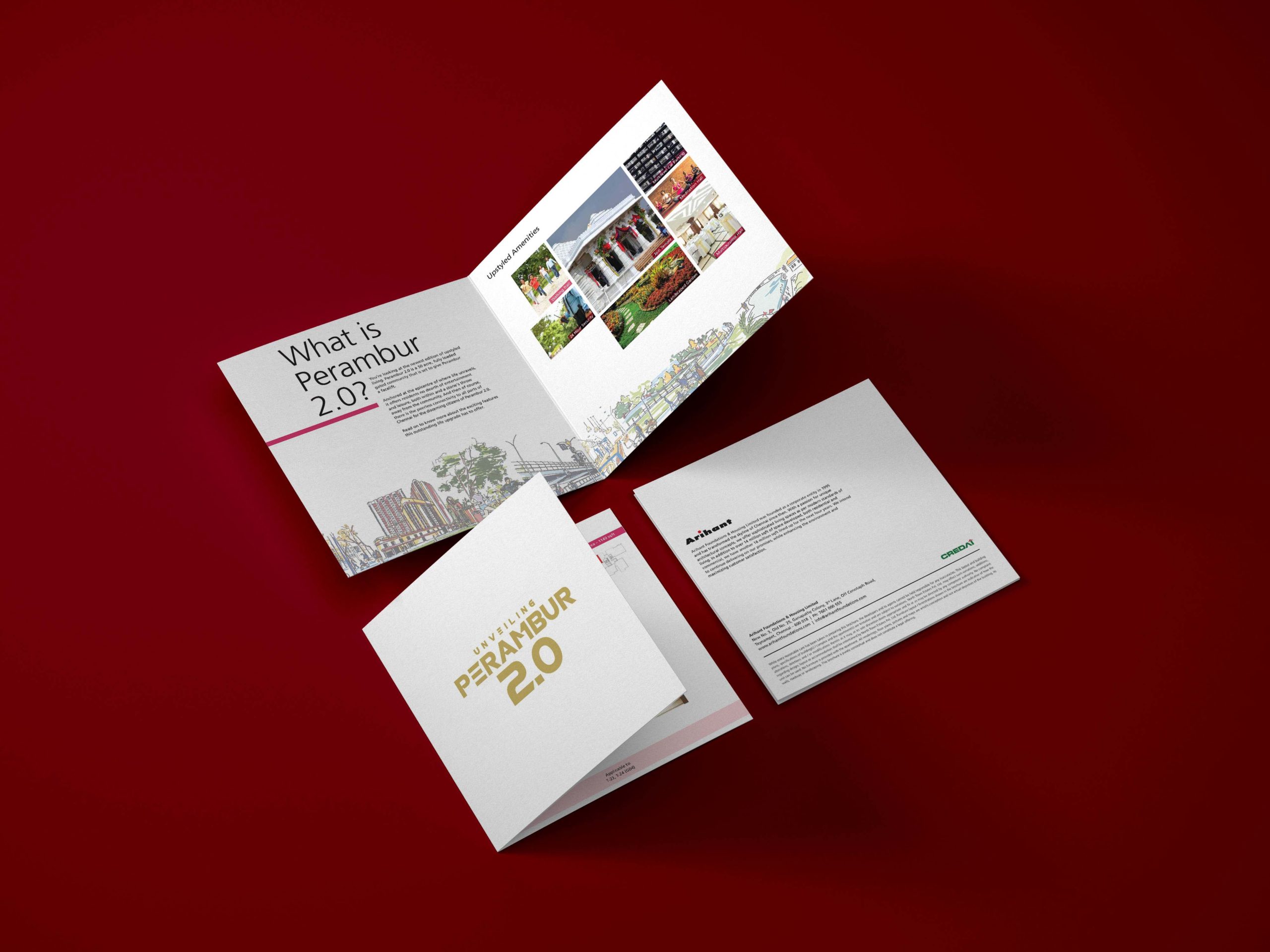 Client Background: 
Arihant, a well known real estate brand in Chennai, Tamil Nadu had started a project in 2013, called North Town in Perambur. The 70-acre property encompasses projects for most tiers of society ranging from standard to modern apartments and villas as well. Within North Town, however, a total of 6 towers falling under the project titled 'Chetna' was to be sold.
A brief recap on the client's previous marketing efforts: 
6 towers constituting 792 units out of which approx 432 were left to be sold in 2017. Situated beside the Slum. Positioned themselves as Premier Residential 2/3 BHK Apartments. Selling at Rs 75 lakh onwards.
Advertising Objective: 
To get leads from middle-class people across North Chennai who seek to own an apartment in the city.
Target Audience behind Perambur 2.0 Campaign
Mr. Venkat, vice-principal at Chennai Public School, Anna Nagar seeks to own an apartment that's coupled with amenities in North Chennai for his family of 4. Currently residing in Adyar, it takes him over an hour and a half just to commute. Furthermore, he earns Rs. 10 lakh per annum.
Creatives Required: 
Power Jacket ad in The Hindu and Times of India, Temp hoardings across Perambur, Major junctions at Nungambakkam, Anna Nagar, Adyar and Alwarpet. Radio jingles. Brochure and Mailers.
Mandatory Elements on Creative: 
Call for Action number – 7601 000 444
Credai Logo, Arihant Logo, *Registration and taxes extra
Outcome: 
Campaign titled 'Perambur 2.0', the campaign emphasized on upscaled, upgraded and upstyled living in the city's so-called under-equipped area. The campaign helped the TG perceive that Arihant has re-engineered the neighbourhood for good and that owning an apartment within the 70-acre project – North Town, Perambur at the affordable rate being offered is simply a steal!
(Visited 43 times, 1 visits today)